Rising Sun Charters

Captain G.W. Jumper Jr.
613 College Way
Urbana, Ohio 43078
(937) 652-2412
(419) 898-9056
e-mail: [email protected]

Captain G.W. Jumper Jr.:
U.S.C.G. Coast Guard Licensed
Ohio licensed guide
Fully Insured
Member U.S. Power Squadron
Member LECBA, NACO, NAFC
Hi there. I operate a 1991 30' x 10' beam Sportcraft fisherman, The Miss D, out of Green Cove. We're located just one mile west of Davis Besse nuclear power plant on Rt. 2 west of Port Clinton, Ohio. Miss D has a walk around cabin to fish the bow area. It is equipped with a standup head in the cabin area. I have been fishing Lake Erie for about 20 years and have been chartering for 15 years. I work with several other Captains in locating feeding fish and staying in the action. I welcome both male, female and youths aboard my boat. I carry all U.S.C.G. equipment and am fully licensed, insured and inspected. I make it a special event for your party and will do my best to put fish and fun in your trip.
The Miss D III
The Miss D III is a 1991 30' Sport Craft Fisherman
Hard Top Inboard
180 sq. feet fishing deck
Complete toilet facilities on board
Loran C - Ship to Shore
GPS
Fish locators
U.S. Coast Guard Inspected
Twin Volvo V8's
Walk around cabin
Charter Rates
I charge $300.00 for 8 hours of fishing, for a group of 6 people or less. I also have executive charters where I furnish food, drink, tackle, bait, and everything but your ride to the Lake. I run only one trip per day. A $60.00 deposit required for all charters.
Bare Charter
$300.00 - Walleye
$240.00 - Perch
(we furnish ice and bait)
Things to Bring: Soft soled shoes, Cooler with food & Drink (Please no metal coolers), Fishing Rod and Reel, Small tackle box w/lures, Rain Gear, Hat or cap, Ohio fishing license, sunglasses.
Executive Charters
$400.00 - Walleye
$270.00 - Perch
I furnish all bait (except soft craws), Tackle, Ice, Food and Drink
Things to Bring: Soft soled shoes, Jacket an dhat, Sunglasses, Rain gear, Ohio fishing license, Cooler to take fish home in.
Location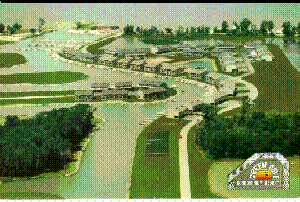 The Miss D is docked at 6238 Harris Harbor Rd, about 1/4 mile off lake on Route 2 just west of Davis Besse Power Plant. The very first condo on the left when you enter Green Cove. Contact me on my e-mail or call and I'll be glad to mail you a flier of other charters and prices.
Thanks and good fishing!!
Captain G.W. Jumper Jr. 613 College Way Urbana, Ohio 43078
(937) 652-2412 (419) 898-9056 e-mail: [email protected]