Lake Erie Sportfishing
If you have fished Lake Erie before, you already know; if you haven't, we'll say it one more time: "Lake Erie offers the best walleye fishing in the world" It's true!
The waters are teeming with literally millions of walleye, the finest table fare anywhere. This fighter likes to battle deep and will offer any angler a real test of skill. Hang on when he spots the boat! Fish of two to four pounds are common. However, if you're hunting one for the wall, many times fishing deep with a sensitive touch will pay off with a lunker in the nine pound and over bracket.
Without a doubt, it's the finest freshwater fishing you'll ever experience!!!
Smallmouth Bass
Fishing has improved dramatically in the last few years due to the increased clarity of the lake waters. Where we once had fair catches, we now can expect to see days when thirty or more bass in the 3 to 5 pound range (16 to 20 inches) are common.
If you are a bass fisherman, you won't want to miss this fabulous fishery!!!
1-800 693-5778
Access Code -77
A fully Equipped, Licensed, Insured and Inspected
27 Ft. Sportcraft Hardtop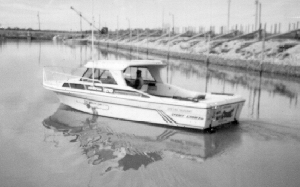 Complete Facilities On - Board
Rods and Reels Furnished if Needed
Member of:
Lake Erie Charter Boat Assn.
West Sister Charter Boat Assn.
LAKE ERIE OFFERS THE FINEST
WALLEYE FISHING IN THE WORLD
And the Smallmouth are nearly as good
Smallmouth ( May - and Aug. thru Oct. ) 10 Hours .....$420
Walleye ( April thru Fall ) ........................................... $360
Perch ( Sept. thru Nov. ) ...........................................$ 330
PERCH SPECIAL (AUG-NOV.)
Bait included .........$250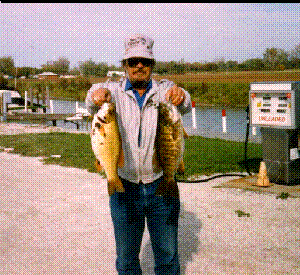 Captain George Fuller
331 Torch Dr., Apt. 5
Oregon, OH 43616
1-800-693-5778
Access Code - 77