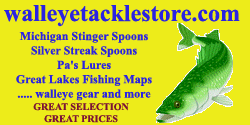 Visit the NEW Walleye Tackle Store




Scorpion Stinger Spoons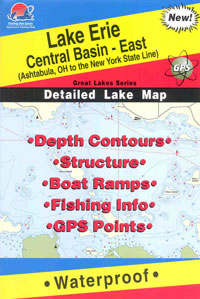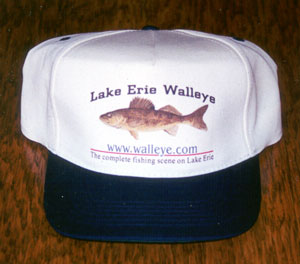 The Official Walleye.com
Lake Erie Walleye
Fishing Hat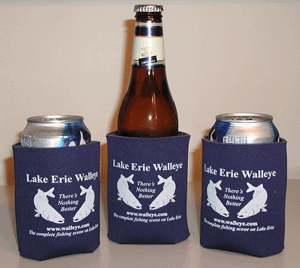 NEW Walleye Coolie Can/Bottle
Beverage Holders
Spread your Wings; Lake Erie Style
By Capt. Troy Young
It's no big secret that Lake Erie has long been known as the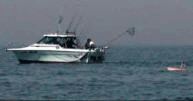 " Walleye Capitol of the World" and why. I can remember back to when the lake was a mess, but it was still a must to fish on Lake Erie. We would fill coolers with perch and it was always a rush to grab a good drift and drag Erie Dearies behind the boat with an 'eye practically ripping the rod from your hands. I have seen my share of rods take a dive while reaching for another chip!
Lake Erie still holds that reputation but we have had to make changes to our arsenal. Its cleaner than in the 70's, 80's and 90's, and on any given day can hold thousands of fisherman in a pack of boats casting anything from an old Erie Dearie to a homemade weapon of choice. Every season seems to bring its very own new challenge.

This bite has changed, again. With water clarity such as ours, at times visible to 20' or more, tactics for 'eyes' change drastically once the spawn transition is over. Once the early morning breeze settles for its daily nap and the pack of boats watching your net fly for the last hour dies off, especially in the mid-summer months of June, July & August, it's time for a program change. After all, this is Lake Erie and change is something your gonna face all day long! I will never dispute the fact that casting for Walleye is very successful, I love a good drift and casting, but when this Lake dies down to a mirror like surface in clear water, don't throw in the towel; simply switch to another program.

As a Captain on the Lake, many of my customers demand the change. They are paying for me to put fish in the box and at times the challenge is nothing short of just that. I am not implying that we can't catch 'eyes casting when its calm, we catch our share, but on occasion my customers want more than just the fight; they want excitement!
\ With that being said, its time for Plan B! Time to get away from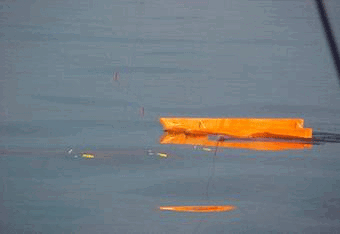 that pack and "Spread our Wings! I'm talking Trolling; "Lake Erie Style." I can feel the adrenaline pumping through my veins thinking about it. There can be nothing more exciting to some of my customers than trolling on Lake Erie. There are many of my customers that come for that alone. They like the time they have to do as they please, enjoy their drinks and talk. They also love the anticipation and excitement of seeing a Dipsy Rod start hammering and the Captain yelling "FISH ON number 7" and in many cases, by the time they get to "7" they are hearing, " 8, 9, and 10." before its all said and done!
I am often asked how trolling can be so successful that time of year. After all, those fish are long gone, right? Well, here are a few responses.
First off, 'eyes are predators. You get something in front of them that gets them aggravated and they are going to kill it. I think often when I am trolling the mid-summer bite; those fish are not feeding, they are reacting. By the hook-up alone you can often tell that it was just a strike out of aggression, Its not inhaled as if they are feeding. In tank demonstrations I proved time and again, that walleye that's in a negative holding pattern will at least snap at whatever it is that just crossed his nose! Instinct!

Second would be the fact that you can cover a lot of water. With the packs of boats on Lake Erie today, often the best choice is to get away from them all and find another school of fish to tease! In our hottest part of summer these fish begin to scatter, looking for food and continuing on a migration pattern. It is not uncommon to cover miles of open water in a given day.
Third would be the ability to present countless variations of food. We pull anything from spoons to Divers and even Crawler Harnesses. Lead followed up by Crank Baits, and even plastics that is quickly taking a whole new avenue on Erie 'eyes. The list can go on and on, with my preference being the action produced by spoons. Here is a brief run down of the program that I use. Keep in mind, your program can change daily or many times in one outing. Just as important, it can be downsized and modified to work on any body of water.

Another note; leave the pack first!

I normally run three Luhr Jensen Dipsy Divers, size 1 with "0 Rings", set at 1,2 & 3 positions and then "Spread our Wings" both directions with Planer Boards pulling up to four Jet Divers off each side, ranging from Size 20 to 40. I know my depth for the Dipsy and Jets by referring to Luhr Jensen's tech sheets and reports available in detail on their Web Site, which explains the depth, distance and speed conversions. An important note about the dipsy divers and the chart on the back of each one. It is not designed to be read in the manner we are used to. If your looking out the back of your vessel, which we usually are while setting gear, then it is laid out backwards. A simple die change, but mentally changed in our minds is in order. When your looking out the back, point the arrow to the right to go right and the arrow left to go left. I know to some of us it seems easily logical but I still get emails almost daily as to why the dipsy wants to run under the boat. That is why! Another little avenue to your repetition of success would be the addition of Line counter reels to improve my accuracy.
My planer boards are large, approximately 48" long. This will enable them to travel beyond the wake produced by my 30' Sport and stay there. More importantly is the fact I can now target 'eyes that are suspended in the water column that are otherwise inaccessible due to shadows and noise created by my boat. Get out and away from that boat wake, and catch more fish!
As you can see the releases in the picture, rubber bands are attached to the clip and the line. It's not as complex as it appears, really! We add the rubber band for a couple reasons. One is to aid in vision, to let us know things are performing as planned. When it stretches beyond that of the others we know something is happening out there. It could be grass, a fish or just simply a bait not pulling correctly. The other reason is to buy me some time. When it is simply a set up consisting of the line pinched into the release I lose more fish. Once the fish strikes, the release does its job and releases. I then have a couple seconds to get the slack out or ole' marble eyes is history. With the addition of a rubber band, I now have that rubber band stretching and stretching, keeping the tension I need to buy that extra few seconds that it takes to get to the fish and prepare to break it free from the release.
Another tool that will aid in your program, especially for novice trollers would be the Precision Trolling Book, with the newest addition of their big water title. It's built for folks just like us. It covers in great detail all the dive curves, conversions for line diameters and strength, as well as just about all the baits that will hit the water. It is if anything, a great place to start. It can be purchased in many retail Bait & Tackle Shops. I keep one on board at all times. Its like a passport and I refer to it often.

I watch my Color Graph and my GPS like a Hawk. Once I have good marks of target fish and have selected my target range, I begin to fine tune my presentation. Trolling is not a matter of dropping some lures in the water and taking off, its as a customer told me on a trip last summer " Trolling is a science!", with a basis of efficiency and accuracy. I am always making adjustments in colors, depth and speed until I have it narrowed down to specific zone. A little fine tuning and multiple fish at once is common! Yes, 10 fish at one time and landing them all! My speed is critical, one minute the fish are taking the spoon at 1.5 mph and the next minute can be wanting the spoon at 2.5mph. Variations in speed are common, so don't give up. The GPS is important in the fact I want to know where I have been. When I find that Hot Bite, I want to work that bite until either we are done, or the fish have had enough. It also gives me a good place to start the next day if I finished up with a good bite. Don't forget about the Radio, listen to it! Someone is always letting another know what is working for them. Don't be a Radio Chaser, just listen. Occasionally there is good information being shared.

We could go on forever about Trolling. Techniques that work, when and where to use them and so on. Its a course of life lessons. It takes time and practice to master the science. You will develop your own methods and style and trolling may not even be your cup of tea, but it can definitely put fish in the box when all else fails. The intent here is; change your program!

My customers have said many times, "We're like a big Street Sweeper...!" When there is a change in store and you need to put fish in the box, get away from that pack of boats and go trolling "Lake Erie Style". It can be rewarding, and at the very least, exciting!

Good fishing,

Captain Troy Young
Erie's Future Charters
Western and Central Basin Charters
3461 Ridgeton Rd.
Bucyrus, Ohio 44820
Office: (419) 562-7472 - Boat: (419) 569-3100
E-Mail: [email protected]
Website: http://www.eriesfuture.com