The Most Trusted Community in Walleye Fishing | est. 1996

i-Pilot Suggestions

by

Skywatcher

on January 20, 2021 at 4:42 am

Would appreciate information about choices for an i-Pilot for my Lowe FM170WT. I currently run a 70HP Yamaha and have a bow mount Minn Kota 50lb....

Jerk bait for dipsy

by

badboards

on January 19, 2021 at 6:50 pm

Another question. What jerk bait do you all use with dipsy. Is color the same and I would imagine you don't want it to dive. What are your favorites.
Articles on Walleye Fishing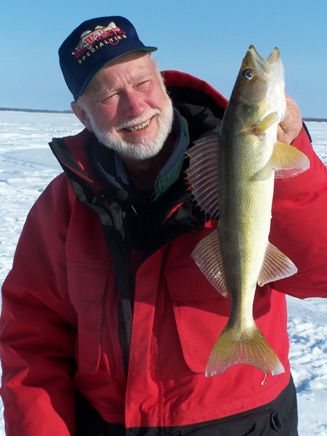 Trust Your Depth Finder For More Ice Fishing Success by Bob Jensen The pond froze over early this year, at least two weeks early and in most years it would still be a month before ice comes to the small body of water that I see most days. Although the ice isn't safe yet, if the weather stays like it has been the past few days, we'll be walking on the ice within a week. This time of year, safety is the Number One consideration. There's no need to take an icy bath just because you want to catch a few fish through the ice. There are a few things to keep in mind throughout the ice-fishing season that will help you catch more fish from under the ice from now until ice-out. The most important thing to do for ice-fi …