1996 Sportcraft 252 Fish Master 25' |
$5,000.00

Print
---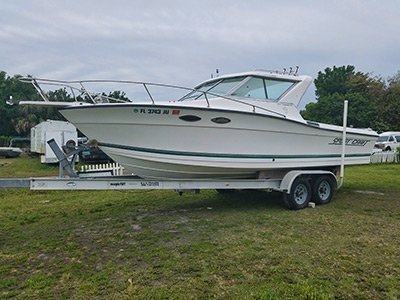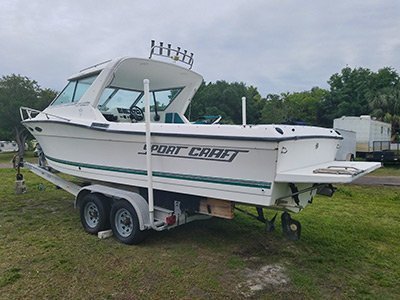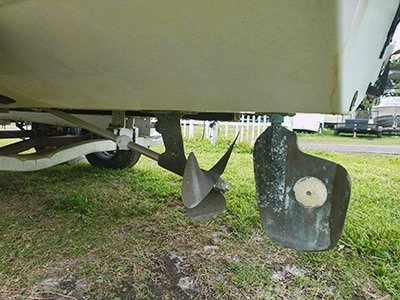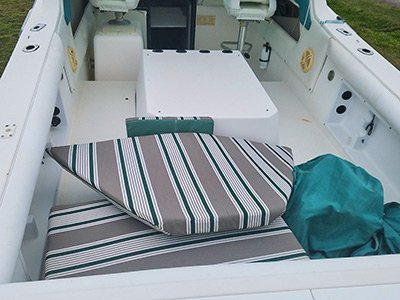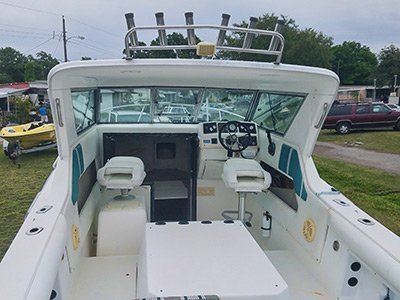 STATUS:
Sold (Boat Sold Fast!)
YEAR: 1996
MAKE: Sportcraft
MODEL: 252 Fish Master
LENGTH: 25' foot
Number of Engines: 1
Engine Hours: 0 hours rebuilt motor... see description
Fuel Type: Gasoline
Boat Location:
Saint Petersburg Florida 33702
This boat is in good condition, I used it as a charter boat for 5 years. I replaced the cabin cushions with custom ones but never used them. I lost a motor a couple years back and purchased a rebuilt block with all new parts ie.. starter, fuel pump, alternator, manifolds, risers, water pumps (raw and fresh), most hoses. belts...
I didn't install the motor until last summer and was excited to see it running again. I couldn't get it to start and on further inspection found that I was sold a left hand rotation block, this is a right hand rotation drive train. My starter was for a right hand rotation motor.
So here in lies my problem... I have a great hull that needs a different motor. I am a full time charter Capt and don't have the time or place to do the swap out.
There are other issues with the boat that need addressed.. it needs new 4" exhaust hose installed. The roof gel coat was much thinner than the boat and has faded to expose the bare fiberglass and needs painted. I suggest with non slip top coat paint. The trailer needs new axles. The tires are new, the cross members and bunk brackets have been replaced. The bunks need carpet put on them. The brakes, hubs, springs and spring hangers have all been replaced.
The gas tanks were professionally cleaned and new sending units were installed.
This boat could be a great winter project for a Great Lakes fisherman with the time and space to get it running again.
I can install the new axles if you buy them and pay me for a days labor to install them so it could be towed north.