---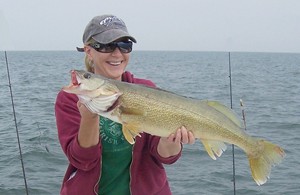 A 10 pounder caught Sept. 26, 2007 near Vermilion, OH by this Columbiana, OH woman. She was casting a gold bladed worm harness. She and her group were fishing aboard Capt. Tony Denslow's charter boat
"Mega Bites."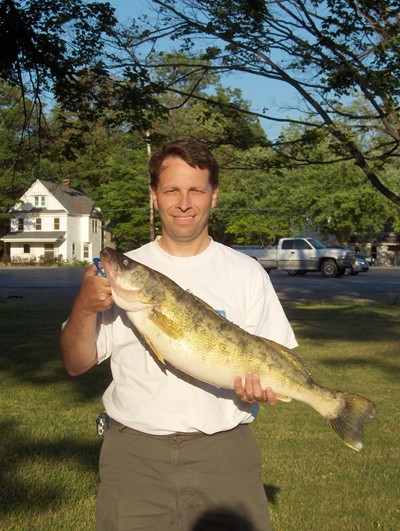 Congratulations to Tom Nelson, winner of the 2007 Southtowns Walleye Association of Western New York annual walleye tournament. Tom's fish weighed in at 11.88 pounds. Now that's a trophy walleye.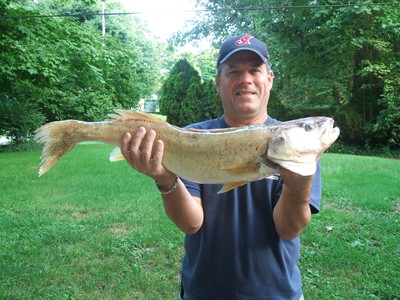 31inch, 8.5 lb. Walleye, taken Sunday 8/26/07 off of Kelly's Island, Caught by Greg and Cindy Batchelor aboard their Boat "Batchelor's Pad".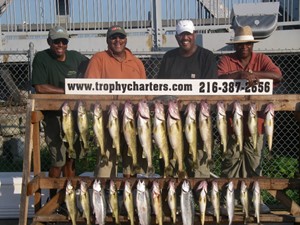 The Harvey High Boys (Greg, Don, Melvin and Quincy) with a limit catch taken off of Ashtabula on August 11th aboard Trophy Charters.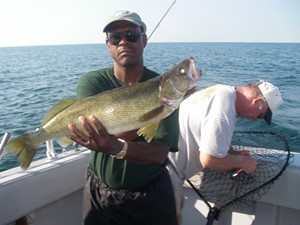 Greg Forte with a trophy 'eye taken off of Ashtabula on August 11th.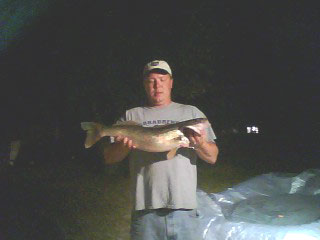 Matthew caught this on 6-29-2007 3 miles off Cleveland in the early evening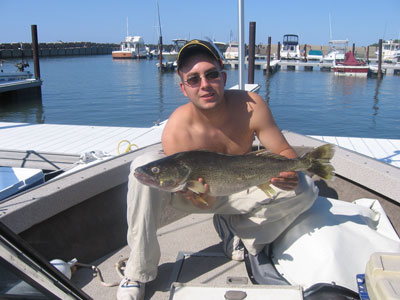 Jeff with a 9.5 pounder out of North EAST, PA

Bob Getz with a 31 inch - 10.1lb Walleye Caught & Released May 30th east of Kelley's Island on a worm harness, jet 30.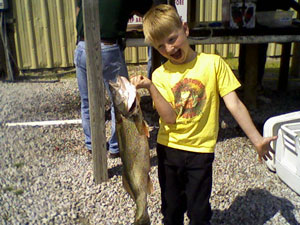 Mother's Day surprise!! Caleb Lash with a 6 pounder that he caught while fishing with the boys between Catawba and Put-in-bay drifting an Erie Dearie and worm
on May 12, 2007.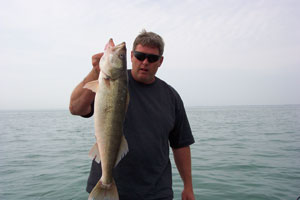 Bob Getz with a "Caught and Released" walleye taken on May 9th, 2007 with a Reef Runner, north of Niagara Reef.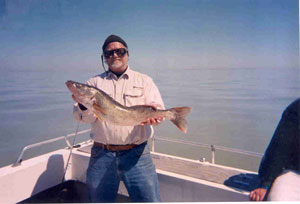 Mike LaChat with a 30 incher caught while casting aboard Captain Jerry Meyers Jr's Waterwitch II
on April 20th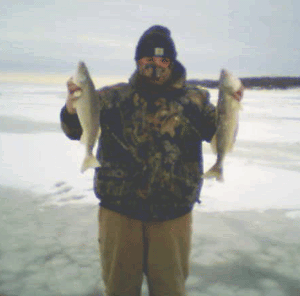 Aaron Smith with two nice 'eyes taken 2/28/07 while ice fishing 1 mile N/W of Catawba State Park in 18' of water. Used silver swedish pimple.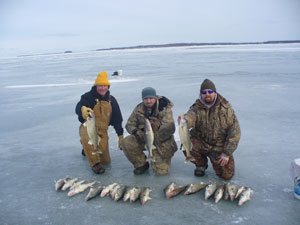 C. Mack, B. Seel and S. Korbas with
some fine Erie 'eyes on ice' from March 6th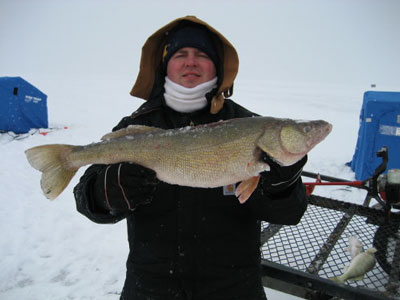 Ed Ledgard, with an 8 pounder caught Feb, 17th out of catawba while ice fishing with captain Mike Patterson. The fish was 8 lbs, 27.5 inches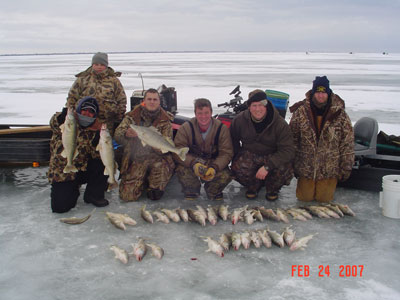 Captain Jamie Spencer of Maumee Bay Fishing Charters and crew with a good example of how great Ice Fishing on Erie can be. These eyes off of Crane Creek
on February 24th.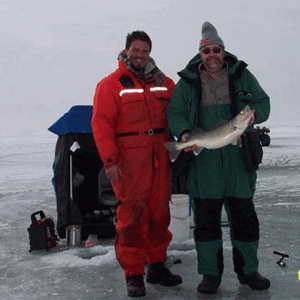 Guide Mike Patterson and Dale Sipe
with a 28" 8 pounder caught off
of Crane Creek on February 28th