The Most Trusted Community in Walleye Fishing | est. 1996

gordon pk 09/20/21

by

995jim

on September 21, 2021 at 6:23 pm

went out monday , 59-62' depth, due north, drifting in light chop, winds out of the south, slow action but no smalls. All nice keepers (1) man...

09/24 - 26 Weekend weather

by

West Basin

on September 21, 2021 at 2:20 pm

Just looked at the wind forecast. Yuck. First weekend I've had in five weeks to get up, and the forecast through Friday late afternoon is ......

2021 perch season

by

Sweet 6

on September 21, 2021 at 12:13 am

4 man limit . Sunday (9/19). 25 fow. 8 to 9 inch average size . 8 am to 1:30 pm. Very few trash fish. Crappie rig out did spreaders. Right on bottom...
1976 Starcraft 18' |
$8,000.00

Print
---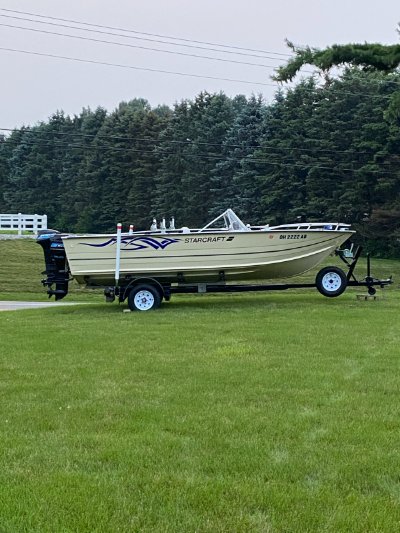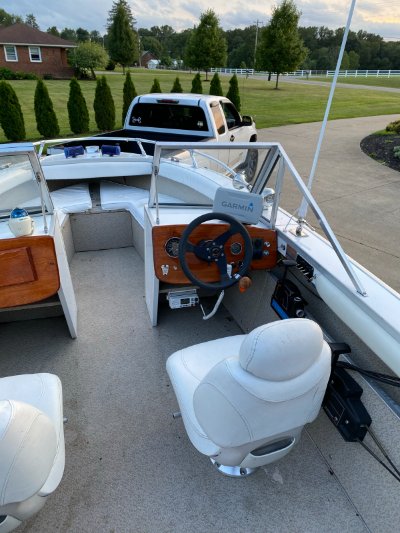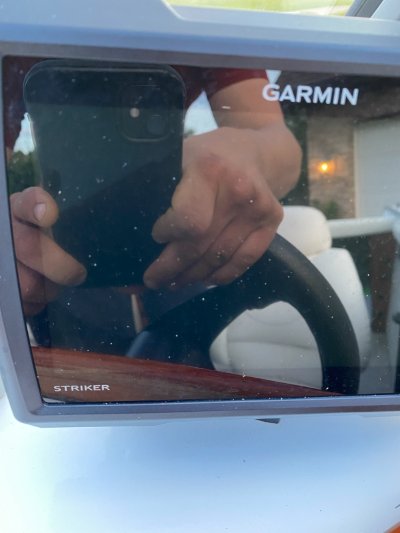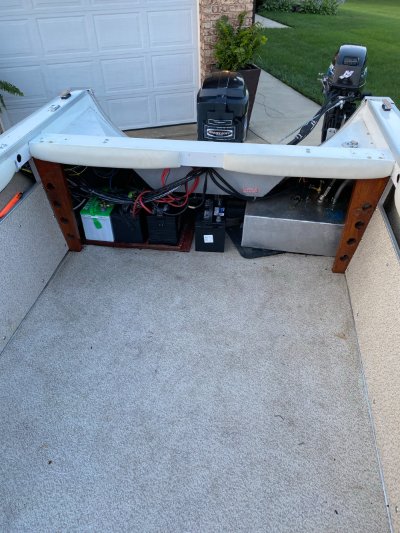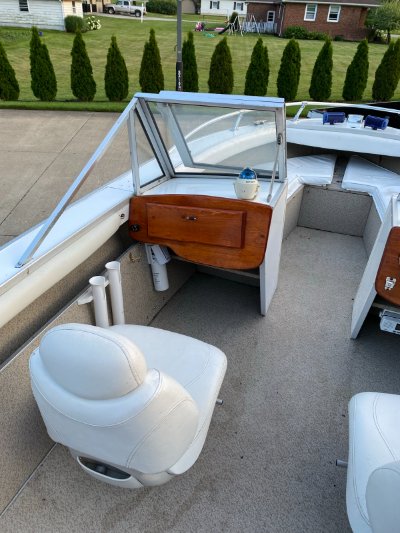 STATUS:
Sold (Boat Sold Fast!)
YEAR: 1976
MAKE: Starcraft
LENGTH: 18' foot
Number of Engines: 2
Engine Hours: N/A
Fuel Type: Gasoline
Boat Location:
1850 U.S. 62 Dundee Ohio, 44624
18ft Starcraft Boat **Completely Restored**
Equipped with
- Two Mercury Engines
- 70H.P. Merc 700
- 15H.P. Mecrury Kicker Engine
- Fishfinder (Garmin Striker)
-Two seats for the stern, Bench Seating for the Bow. Storage area underneath the bench seats on the Bow.
-Runs great... only issues I have had, was the starter on the kicker engine. I replaced and have had no issues since.