The Most Trusted Community in Walleye Fishing | est. 1996

10/19 Huron report

by

Capt Porkchop

on October 19, 2021 at 11:45 pm

We fished in 48-50' of water today NE of the river. Bandits and flicker #11 50/150 2oz at 2-2.4 mph did the damage. We caught 18 nice fish one fish...

Fishing with Clayton, Todd, and Dale 10/19/2021

by

Capt Juls

on October 19, 2021 at 8:54 pm

Clayton, Todd, and Dale, who drove in from Bismark, ND this past weekend, had a perch trip scheduled with me this past Sunday, but once again Mother...

10/18 with Tony and Les

by

Capt Porkchop

on October 19, 2021 at 10:27 am

We had a rough start today with big waves but by noon the lake calmed down and took some time to find walleye but we eventually figured them out and...
2020 Lund 1875 tyee 19' |
$73,000.00
---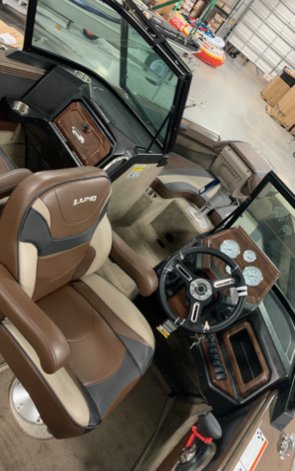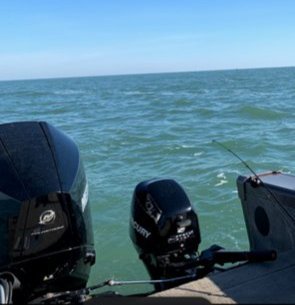 STATUS:
Available
YEAR: 2020
MAKE: Lund
MODEL: 1875 tyee
LENGTH: 19' foot
Number of Engines: 2
Engine Hours: 17
Fuel Type: Gasoline
Boat Location:
zanesville ohio
bought this new in late 2020 been on water 5 times,has 200 mercury 4 stroke,drive by wire,amazing motor power and tq!! stainless prop..also 9.9 mercury 4 stroke kicker, leather seats carpet snaps into bottom ,vinyl flooring,walk threw wind shield, padding for un front sitting, comes with 5 seats .also have brand new 36v motor guide wireless trolling motor with GPS,spot lock,,,plus brand new 36v lifepo4 batterys to run this thing for hours,150 plus amp hours,built in charger, very expensive ,but last for years!! also has brand new helix 7 mega Di mega Si,a must for fishing the big water. comes with Bimi cover,which stores into boat...lund boat cover as well...only selling due to injury...love this boat,its amazing almost to nice to fish from....boat and trailer look and smell new.... lots of things prob for getting....this thing is ready to fish!!!
I hear you cant find a new boat everything is back ordered ..due to covid,here's your chance!!
Name: Roger
Phone: (740) 214-1005
Send Message to Boat Owner