The Most Trusted Community in Walleye Fishing | est. 1996

New Daiwa Lexa reel meets salmon

by

gqbeagle

on August 7, 2022 at 11:02 pm

Cabela's has been advertising the new line of Daiwa line counter reels for the last 3 or 4 months and since all my trolling reels are Daiwa Sealine's...

Conneaut

by

Fishn

on August 6, 2022 at 8:51 pm

Fished 7/6, stinger spoons, tru trip 50 & dipsy divers. 73 fow 40' to 56' down @ 2.7 - 3 mph, 36 keepers in 4 hours. Biggest 25 inches, average 18...

Exceptional Crawler Harnesses by Painted Back Rigs

by

zedzee

on August 6, 2022 at 7:48 pm

I've been making these for a couple of years now and most of my customers are fishing Lake Erie with them, but also Saginaw Bay, Lake St. Clair and...
1988 Sylvan sportsmaster 21' |
$18,000.00
---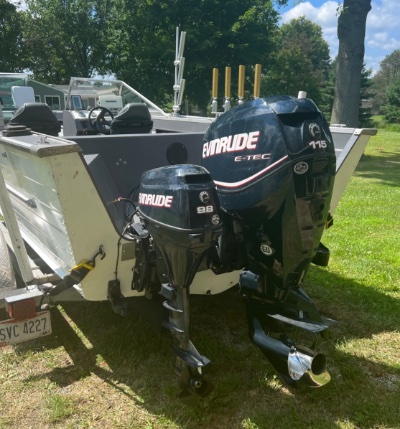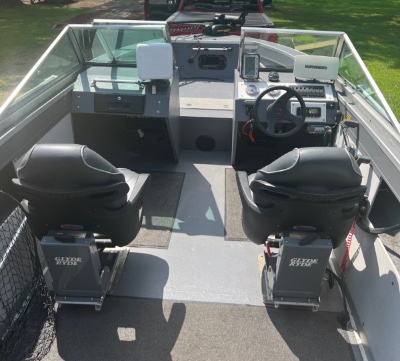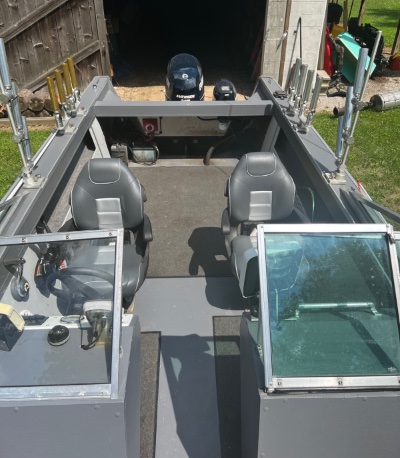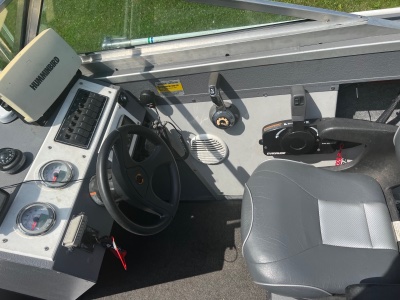 STATUS:
Available
YEAR: 1988
MAKE: Sylvan
MODEL: sportsmaster
LENGTH: 21' foot
Number of Engines: 2
Engine Hours: 68.6
Fuel Type: Gasoline
Boat Location:
2625 Ridge Rd
1988 Sylvan 21' that was gutted down to the bare keel (floor, consoles, and all floatation material was removed). The exterior of the hull was sanded and then sealed with Gluvit aluminum protector and sealer inside and out.(All exterior peened rivets were intact, just thought extra protection would'nt hurt) and then sprayed with interlux primer and bottom paint. New 3/4" marine grade plywood was installed on main and bow deck and main deck had holes drilled and put in new closed cell expandable foam under entire floor except where I installed a 28gal internal fuel tank. Everything that got reattached ie gunwale, wall panels, consoles. Transom was replaced with a new piece of aluminum and new marine grade plywood and reinforced with a piece of stainless for the motors. Glide Ryde seat bases to ease the rough ride on the water. Didn't like the straight up sylvan windshield so I replaced it with a swept back from a boat junkyard, had to mill some aluminum bars to make it fit. The steering was replaced with Teleflex Hydraulic Steering to accommodate new motors(installed by parma marine). The motors were brand new in 2013 and professionally installed with all new rigging and gauges by Joel at Parma Marine. They are a 115 Evinrude Etec with auto oil injection and auto gauge winterizing with only 68.6 Hours, the kicker is also and evinrude 9.8 w/electric start and separate throttle control but connected to main steering. Humminbird Ipilot Terrova 24V 80lbs thrust 60" shaft, Humminbird 898c used for GPS, Furuno FCV-587 fish finder w/ Airmar 1000 Watt transducer. Four sets of quick disconnect Cisco rod holders ( 2, 4 rod and 2 sets of 3 Trees). Trailer was new in 2015 5S-AC21T5200102TB1 Load Rite that weighs 1140LB. Cant remember boat weight but my old 2003 Envoy pulled it effortlessly. I have all titles ie. boat, main motor and trailer. Boat was never left outside after it was totally rebuilt. Contact me for more pictures if you would like. I set this boat up for Lake Erie Walleye fishing. JUST IN TIME TO GET READY FOR THE FALL BRAWL.
Name: Jim Jack
Phone: (216) 577-5312
Send Message to Boat Owner