The Most Trusted Community in Walleye Fishing | est. 1996

Tag team?

by

tomdury

on June 8, 2023 at 12:23 am

Heading up this weekend with a coworker and we are gonna try to get into some 'eyes. Just the two of us bouncing around drift fishing (25' rinker not...

Ashtabula

by

Thatguy

on June 7, 2023 at 7:23 pm

Is anyone catching them in Ashtabula? Heading up there next Friday just wondering if it's worth the drive this early

6/6 Solo report

by

Lynn M

on June 7, 2023 at 1:15 pm

Got to Mazurik about 4:30 and headed out before sun-up to try and do some fish locating for the day. Went north until I was maybe a mile and a half...
1998 Baha 28 FISHERMEN 27' |
$30,000.00
---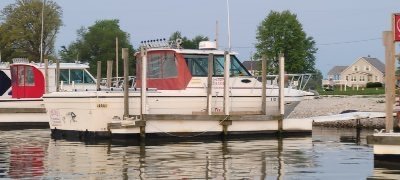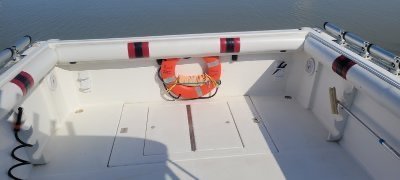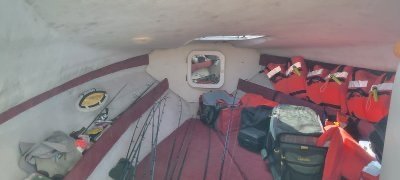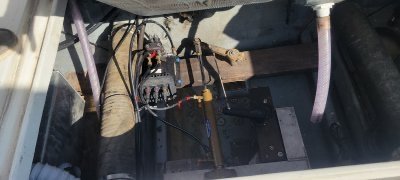 STATUS:
Available
YEAR: 1998
MAKE: Baha
MODEL: 28 FISHERMEN
LENGTH: 27' foot
Number of Engines: 1
Engine Hours: 3300
Fuel Type: Gasoline
Boat Location:
WildWings Marina
1998 BAHA FISHERMEN with 3 axle trailer.
Has boat cover and curtin in good shape.
12 in HUMMINGBIRD GEN2
GARMIN 7 IN Auto pilot, radar, and transducer.
BigBoard reels, wireless and switch mounted to the hard top.
8 rod holders on hardtop.
10 Cannon swiveling rod holders.
Mercruiser 454 tuned this spring.
Large rutter for steering
Has a Head ( toilet) in good working order.
Washdown hose.
AmFm radio with 4 speakers
Also included the camp site and dock included in the price. WildWings has a waiting list to get into.
If not instrested in the camp site, $30,000 for the boat and trailer. The open stern is comfortable fishing 6 people with pleanty of cooler room.
Call or tex for further details
Have a great day
Name: Christopher Manson
Phone: (219) 218-3533
Send Message to Boat Owner