The Most Trusted Community in Walleye Fishing | est. 1996

Fishing with Capt Jenn 11/24/2020

by

Capt Juls

on November 24, 2020 at 10:07 pm

It was cold and dark this morning, when I went out on the back deck with the dog to check the wind. It was 33 degrees with a "feels like" temp of...

Which Bandits ?

by

wishinfishin

on November 24, 2020 at 1:51 am

Hello everyone. New to fishing Eries west end , seems like a lot of people like p10's and bandits . My question is ,which bandit? I look on...

boxed lunches near port clinton

by

Capt Porkchop

on November 22, 2020 at 8:50 pm

Does anyone know a caterer that offers boxed lunches that can be picked up early morning in the Port Clinton Marblehead area?
2000 Sportcraft 261 WAC Walkaround 27' |
$17,000.00

Print
---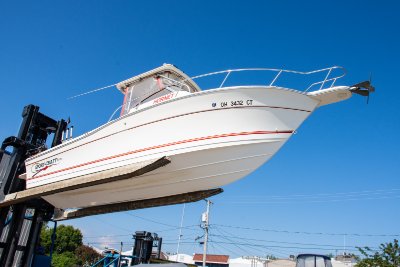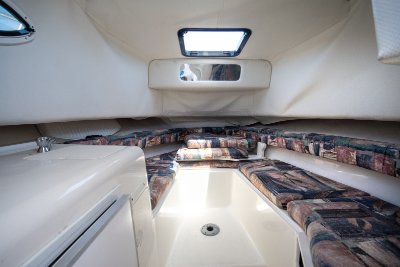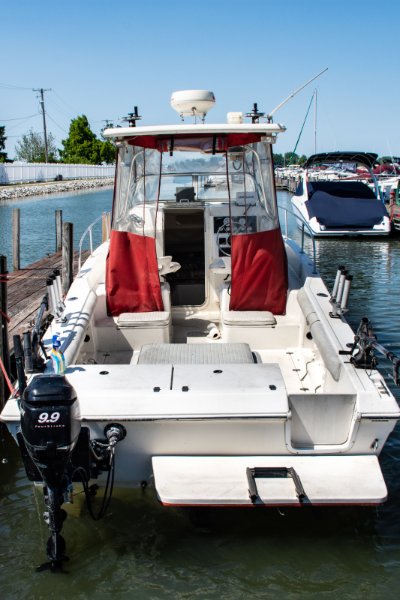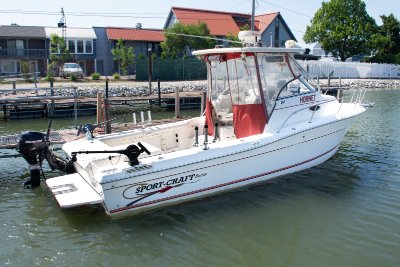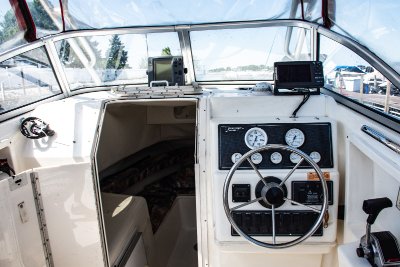 STATUS:
Sold (Boat Sold Fast!)
YEAR: 2000
MAKE: Sportcraft
MODEL: 261 WAC Walkaround
LENGTH: 27' foot
Number of Engines: 1
Engine Hours: 800-1000
Fuel Type: Gasoline
Boat Location:
Venetian Marina, Sandusky Ohio
I ordered this boat built in 2000. It has been rack stored at the same indoor facility for its entire existence. Both in appearance and function it is in excellent condition. It would not be an exaggeration to state that the boat has spent 90 percent of its existence stored indoors.
I have rigged this boat for trolling for walleyes and steelhead on Lake Erie. The boat was designed for offshore fishing in the Gulf of Mexico. Over the past 20 years it has been lightly used. Because the boat has a 9.9 trolling motor and auto helm for trolling, the primary engine and outdrive have had very limited hours of use. Typically I would drive the boat about an hour offshore to a fishing spot, revert to the outboard and autohelm for trolling and then use the primary engine to return to port. The first five years I used the boat for about 25 to 35 fishing trips per year. Each year after the number of annual outings declined. The last five years I averaged less that five outings a year. In 2019 I used the boat twice. I should have sold the boat many years ago but for nostalgia reasons I just could not part with it.
Several pieces of equipment have been replaced with more advanced capabilities. For example the Four cycle 9.9 Evenrude outboard trolling motor (it constantly was unreliable) was replaced around 2006 or 2007 with a sweetheart Mercury four cycle 9.9. I upgraded the electronic power lift for the 9.9 outboard. Around 2010 I replaced the Nautamatic TR-1 autohelm with a more powerful Garman version. In 2016 or 2017 I replaced the original Garman fish finder and GPS with the much more advanced Lowrance Fishfinder/GPS.
As I will have no need for them I will include all the trolling rods and line counter reels for the down riggers, planer boards and dipsy divers. My tackle boxes include hundreds of lures and other gear such as landing nets. In addition, 6 life jackets will be provided. If you buy this boat you will not need to buy any additional trolling equipment or gear. It is all included. I would not even want to calculate how much money I spent on all this fishing gear.
Detail Equipment:
Mercruiser 260 horsepower
Hard Top
Bridge Enclosure
Battery Charger
Lowrance Fishfinder/GPS
Raytheon Radar
Bait tank
Fish Tank
Downriggers (2)
Planer Board system (2 boards)
Docking Lights
9.9 Mercury Four Stroke
Garman outboard motor auto helm
Power lift for outboard motor
Power tilt/trim for Mercruiser
Trim Tabs (hydraulic)
Porta Potti
Cockpit overhead lights
swim/netting platform
Swim step (retractable)
Anchors and dock lines